Learn more about the FERTILE Project Consortium – Partners
FERTILE project main partners
FERTILE exploits the developed synergies and complementary profiles in Educational Robotics (including real robots & state-of-the-art simulators), Arts and Teacher training, among its consortium members that include researchers from 5 distinguished European Higher Education Institutions: University of West Attica, Greece; Comenius University, Slovakia; Charles University, Czech Republic; University of Valladolid and Universidad Rey Juan Carlos, Spain.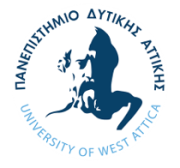 University of West Attica (UniWA)
The University of West Attica (UniWA, https://www.uniwa.gr/en/) was founded in March 2018. UniWA is the 3rd largest of HEI in Greece. Over 50,000 students attend undergraduate and postgraduate programmes provided by 26 Departments and taught by teaching staff committed to maintaining the highest standards in education. UNIWA applies EN ISO 9001:2008, and its academic units have successfully undergone external international evaluation organized by the Hellenic Quality Assurance Agency for Higher Education (HQAA).
UniWA puts into the service of the FERTILE project:
the Educational Technology and eLearning Systems Research Laboratory (eduTEL) https://uniwa.gr and
the MSc "DIgital TRansformation and Educational Practice" (DITREP, http://msc-ditrep.uniwa.gr) co-organized by the Department of Informatics and Computer Engineering of the University of West Attica (UNIWA), the department of Secondary Education of the National and Kapodistrian University of Athens (NKUA), and the department of Education of the School of Pedagogical and Technological Education (ASPETE)
Universidad Rey Juan Carlos (URJC)
Universidad Rey Juan Carlos (URJC, https://en.urjc.es/) is the youngest and most modern of all public universities in Madrid. It has five campuses, located in Móstoles, Alcorcón, Fuenlabrada, Aranjuez and Vicálvaro (Madrid). It was created in 1996 with the objective of offering all-around preparation for its students, combining theoretical teaching with training in laboratories and companies, thus facilitating rapid access to the labor market. URJC has, at present (course 2019/20), more than 45.000 students enrolled, including 4.200 international students, and a staff of more than 3.000 members, including both teachers and administrative personnel.
URJC puts into the service of the FERTILE project the RoboticsLabURJC (https://roboticslaburjc.github.io/). The RoboticsLabURJC does research in Robotics, Machine Learning and Robotics Education, both at university and at pre-university levels. In this context, they use both real robots and also state-of-the-art simulators.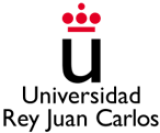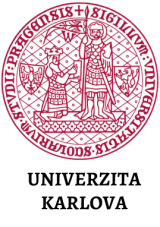 Charles University (CUP, https://cuni.cz/uken-1.html) was found in 1348, making it one of the oldest universities in the world. Yet it is also renowned as a modern, dynamic, cosmopolitan and prestigious institution of higher education. It is the largest and most renowned Czech university, and is also the best-rated Czech university according to international rankings.
CUP puts into the service of the FERTILE project the Department of Information Technology and Technical Education is a scientific and educational workplace focused primarily on information and communication technologies in education or digital technology in the profession of teacher, in teaching and learning, and in the field of information technology education, or didactics of informatics and information technology education (Information and Communication Technology in Education, Educational Technology, Learning Technology, Computational Thinking).
Universidad de Valladolid (UVA)
Universidad de Valladolid (UVA, https://universityofvalladolid.uva.es/) is one of the most important centers of Higher Education in Spain. It currently employs more than 5000 persons, out of whom 3310 are professors and researchers, and 1915 are administrative staff and teaching assistants. It has four campuses in different cities across the Castilla y León region: Valladolid, Palencia, Segovia and Soria. Over 28,000 students enrol each year in its 88 Bachelor degrees, 29 doctoral programs (14 with Honor Mention; and 13 as interuniversity programs, an indicator of its close and wide collaboration with other academic institutions) and 72 postgraduate degrees.
UVA will take part in the project through the GSIC/EMIC interdisciplinary research group (https://www.gsic.uva.es/index.php?lang=en). GSIC/EMIC is a "Consolidated Research Unit" (accredited by the Government of the Castilla y León Region), with 20 researchers (8 tenured academic staff) from the Information and Telecommunication Technologies (ICT) and Education Faculties. GSIC/EMIC was created in 1994 and focuses on research about technology-enhanced learning (TEL).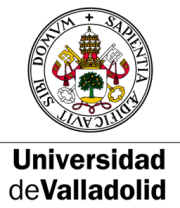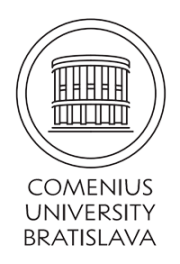 Comenius University Bratislava (CUB)
Comenius University (CUB, https://uniba.sk/en/) is a leading university of Slovakia. It was founded in 1919 and follows the university tradition of the Academia Istropolitana established in Bratislava by Matthias Corvinus, the Hungarian King, in 1465. Comenius University comprises thirteen faculties, with more than 22,000 students at all three levels of study, of which almost 20,000 are full time students. Studying at the oldest Slovak university enjoys popularity with international students – 3,000 students from more than 80 countries study at CUB. The Faculty of Mathematics, Physics and Informatics at Comenius University in Bratislava (FMPH CUB) is consistently ranked as the best faculty in the area of natural sciences in Slovakia. 
CUB puts into the service of the FERTILE project the Division of Informatics Education (DInfEdu) of the Department of Education that focuses mainly on Informatics teachers study programs, development of informatics textbooks for primary and secondary schools, and corresponding educational research. It also offers special study programs for in-service teachers. The strongest point of DInfEdu, however, is the development of educational software.